Rob Papen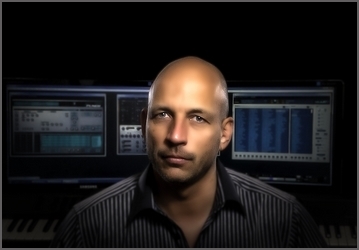 Rob Papen

( Peru and Nova!!)
The Countdown begins: For the first time live solo on stage!!

Rob Papen was born on 8 Okotober 1964.
At the age of 15 he started with the Korg MS-20 synthesizer and a SQ-10 sequencer.
On these machines he learned how to program synthesizers and they inspired him to compose music.
He did study also electronic organ and b.t.w. loves Bach....
Through groups like Tangerine Dream, Kraftwerk and artist like J.M. Jarre, Georgio Morroder,Vangelis and Klaus Schulze he started making electronic music, also at the age of 15.

Rob is of course known for his work in NOVA where he scored the hit Aurora and as member of PERU. One of the best even Dutch synth bands!

Besides being a Christianity music Artist (two number one hits in European countries and several CD's) he became a well known sound designer.
His taste of music is wide, very wide... in fact he simply loves good music, from Bach to Lenny Kravitz, HipHop, RnB, from Depeche Mode to James Brown.
This wide taste does reflect very much in his sound products.

Rob is one of the leading developers together with top-notch programmers of an own line of virtual synthesizers and effects for PC and Mac.

There are a lot of Video's from Rob on youtube but all of them is him talking about his sound design and great VST plugins!
So we have chosen a cool video from one of his great solo songs to gat you into the live mood.