C-Jay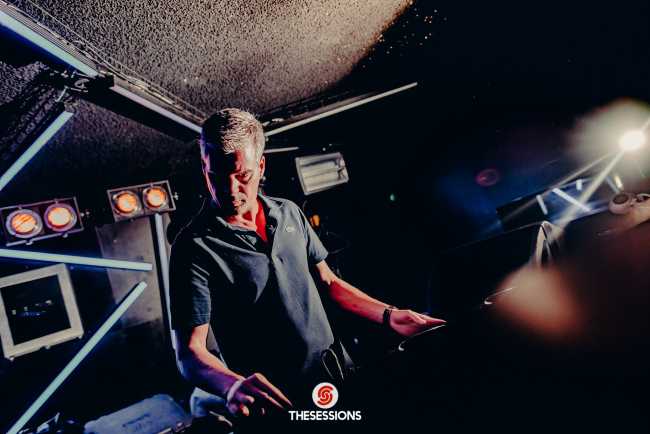 C-Jay
C-Jay… as your might not directly connect this name to our EM scene, he's quite well known actually. But in a different world. Till now…
C-Jay's been a professional producer / composer and dj since forever. At the age of 11 he started making music and this can easily be described as oldschool EM. Think Tangerine Dream, Vangelis etc.
As he grew up, so did the international dance music scene and being a gearhead who owned a recordstore in the early 2000's he automatically got sucked into dance music and became a respected dj and producer who travelled the world. Mind you, C-Jay has never been about commercial dance music, but has always delivered in the world of progressive house, ambient and deep house.
From Jordan to Lebanon and from every major festival in the Netherlands to the Ukraine: C-Jay saw it all and performed to crowds up to 20.000 people.
And now, next to making high end underground dance music, he's been making "classical" electronic music again since about 2013. This resulted in a worldwide release on renowned recordlabel Bedrock records for his 2016 album "BackSlider".. as this album got voted "ambient album of the year" and got stunning reviews in OOR magazine, he continued with his album "Echoes" on the same label not even a year later. This album got a physical release as well as a digital one and sold stunning numbers both in the EM as dance music world scene.
It's now 2019 and none less then Ron Boots himself picked up C-Jay's latest album called ADEM.
This stunning piece of work crosses genres in a spectacular way and can be desribed as a mixture of Tangerine Dream, Brian Eno, Klaus Schulze, Jean Michel Jarre and a lot of C-Jay. One moment it's as if you are listening to classic sequence works of Klaus and the other as if you are emerged into a love baby between Café Del Mar and the best works of The Orb or Biosphere.
As Ron has a nose for new talent, this one stands out to say the least.
With the album available on E-Live in October 2019, C-Jay will also do a unique liver performance that day. Not with his trusted CDJ2000's he uses for dj sets, but with synths, midi controllers, laptops and guests on stage. Plus a live VJ show with unique animations specially designed for this one off show.
C-Jay. Remember this name as many did before you.
Official website – www.c-jay.eu
Facebook – www.facebook.com/cjayamsterdam