Ansgar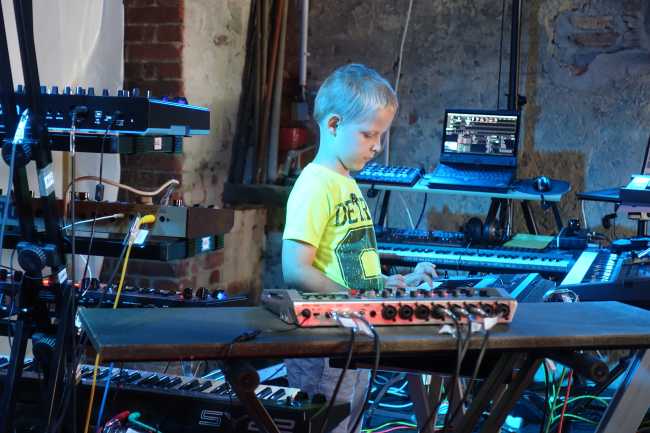 Ansgar
Let this great boy introduce him self !!
My name is Ansgar Stock, I´m a 10 years old boy from Germany. Besides the normal things kids do I have something special. I´m composing electronic music and so I´m likely the world´s youngest electronic musician.
Musically I like to combine classic electronic music in the style of Jean Michel Jarre, Tangerine Dream and Kraftwerk with various other influences like Techno, Rock, Pop, etc.
At the age of 6 I decided to start playing synthesizers. By doing household chores and saving money and Dad buying second hand instruments for me I managed to establish a small home studio.
From 2016 to 2019 I composed and recorded a dozen pieces of music and played live several times in school and at small festivals. I also had the great honour to compose a long track of music together with Tommy Betzler who is the former drummer of electronic music legend Klaus Schulze.
From 2018 on my tracks were played many times on radio and in the beginning of 2019 I was nominated for winning the Schallwelle Awards for electronic music . In the end I got the 3rd place as a Newcomer and 20th place as an artist in general besides big names like Tangerine Dream, Jean Michel Jarre, Klaus Schulze, etc.
In August or September 2019 my debut album "Episode I - A new generation" will be released by the dutch label Groove Unlimited. On 24th, August I will play live again at the Schallwende Festival in Ahlen and on 26th, October at the E-Live Festival in Oirschot.